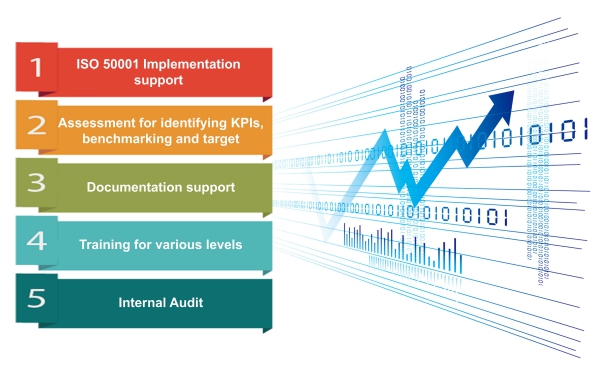 ISO 50001 is the international standard for Energy Management Systems (EnMS). Successful implementation will provide a robust framework for your organization to continually improve energy performance and reduce costs.ISO is the International Organization for Standardization. ISO standards provide solutions and achieve benefits for almost all sectors of activity.
Metering survey
Customer requirement/Issues-
Wants to monitor energy and production parameters, need cost-effective solution for maximum benefits
Objectives/Deliverables-
Architecture, meters specification, KPIs for continuous monitoring and reporting
ISO 50001 implementation support
Customer requirement/Issues-
Wants to implement ISO 50001 EnMS and have limited internal technical resources
Objectives/Deliverables-
Support for preparing energy policy, training at various levels, internal audits and we support you till certification and beyond
Assessment for identifying KPIs, benchmarking and target
Customer requirement/Issues-
Need to identify major energy consuming areas and KPIs for monitoring, Need to do benchmarking for setting energy reduction target
Objectives/Deliverables-
Identification of significant energy user, identification of KPIs and setting targets
Documentation support
Customer requirement/Issues-
Implementation and maintenance of ISO 50001
Objectives/Deliverables-
Support for preparation of manual, templates, energy consumption report and other documentation related to ISO 50001-EnMS
Training for various levels
Customer requirement/Issues-
Awareness training and detailed training for staff and management
Objectives/Deliverables-
Training required for operator, management and executive level employees
ISO 50001 provides a framework of requirements enabling
organizations to :
1) Develop a policy for more efficient use of energy
2) Fix targets and objectives to meet the policy
3) Use data to better understand and make decisions regarding energy use and consumption
4) Measure the results
5) Review the effectiveness of the policy
6)Continually improve energy management
ISO 50001 can be implemented individually or integrated with other management system standards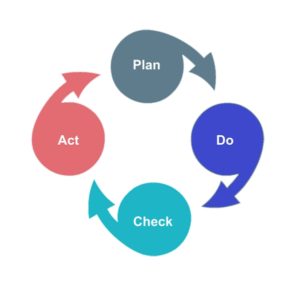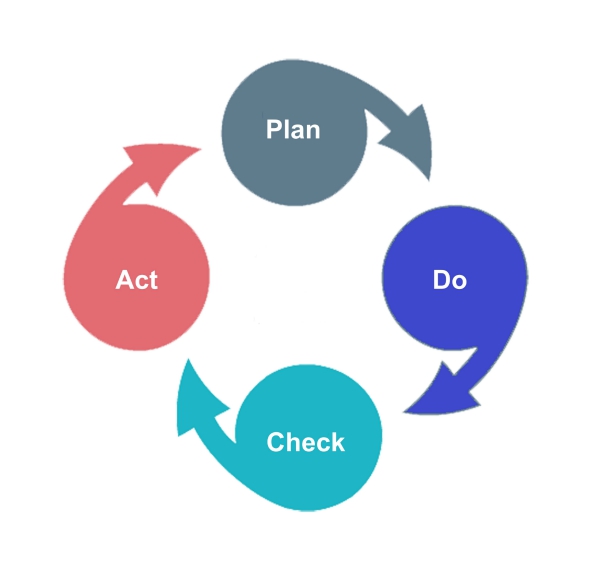 ISO 50001 follows the Plan-Do-Check-Act process for continual improvement of the energy management system. These characteristics enable organizations to integrate energy management now with their overall efforts to improve quality, environmental management and other challenges addressed by their management systems.
Plan:
Plan necessary objectives and action plans to integrate the expected output of improved energy performance according to the organization's energy policy.
Do:
Implement the plan to collect necessary data for the purpose of generating possible solutions and analyzing the gap.
Check:
Check the actual results of the collected data in "Do" and compare them against the energy policy and objectives.
Act:
Act to apply changes that will continually improve energy performance and make sure the goals are met for your planning.