Bigeta Energy Solutions LLP provides consultancy services in Energy Audits & Assessments, Electrical Power Assessment, Electrical Safety Assessment, Measurement & Verification, Thermal Imaging, Energy Data Analytics, ISO 50001 EnMS and Training. We are a team of BEE accredited energy auditor, BEE certified energy auditor, energy manager, Certified Measurement and Verification Professional (CMVP), ISO 50001 lead auditor, IGBC Accredited Professional(IGBC AP) and power quality professionals committed to giving most promising solutions to customers to save energy and attain sustainability.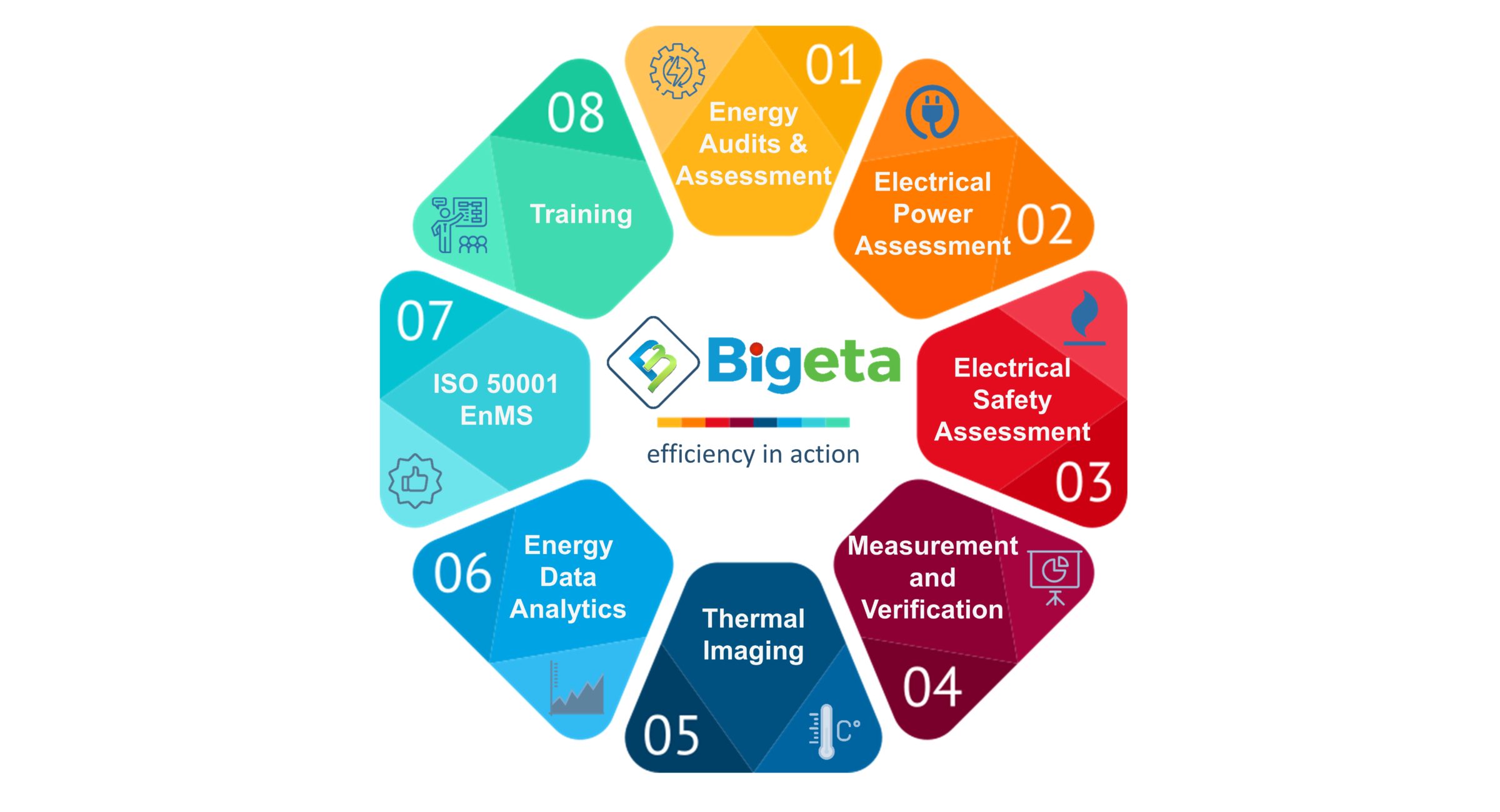 Energy Audit 
Power and fuel assessment studies
Equipment Energy efficiency study
Compressed air system study
Cooling audit
Harmonic Audit
Power Quality Assessment
Voltage Regulation Test
Reactive Power Management of power networks
Identifying electrical hazards to avoid accidents 
Identifying areas of risk on electrical
installations
Ensuring durability of costly electronic equipment
Baseline Study
Development of M&V plan
Saving Verification
Continuous M&V
Thermal imaging of electrical installations
Mechanical Systems
Thermal Systems (Boilers, Furnaces, Ovens, Insulation etc.)
Initial assessment
Data visualization and reporting
Gap analysis and expert recommendation
Asset usage analysis
ISO 50001 Implementation support
Assessment for identifying KPIs, benchmarking and target
Documentation support
Energy efficiency and energy management training
ISO 50001 EnMS training
Electrical safety awareness training
Download our complete profile...