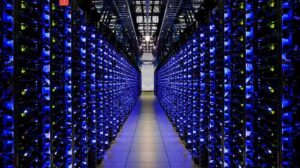 Overview on Data Center :
Data Center is an IT infrastructure space where numerous servers & machine equipments are assembled to collect, store and transfer massive amount of data. As dependence on servers are expanding safety, reliability, operation and energy consumption of data centres are of prime importance for any organization.
Why we need Data Center Assessment ??
Data center downtimes happen to every organization sometimes, 1.7 trillion $ has been lost by business due to data loss and downtime in 2014.
50% energy bills are due to inefficient cooling & power design, implementation & lack of maintenance.
Data center audit ensure the conformity of the system which will add the organizational value.
Three major problems most IT organization experience in a data center :
Overheating
Electrical power uptime
Poor Cabling
Bigeta Approach:
We do comprehensive review of all critical areas like Computer room, UPS & Battery Room and HVAC to identify gaps and evaluate measures to improve/upgrade Data centre performance and reliability.
Scope of Work :
Data Centre Assessment
(a) Assessment of Reliability of Electrical Power System
Assessment of power quality.
Assessment of Electrical Power distribution.
Earthing system review.
Harmonics Analysis.
Review and Performance evaluation of UPS & Battery Management System.
Identify Single point of failure (SPOF).
(b) Thermal Imaging
To identify electrical panel & server racks.
To identify air leakages.
(c) Power usage effectiveness (PUE)
Determine the operating efficiency of data center
(d) Mechanical System
Review of Cooling infrastructure.
Performance assessment of cooling unit.
Evaluating of redundancy.
Review of Air conditioning management.
Review of Air flow & air distribution management.
(e) TIER rating Review
Based on existing Electrical and Mechanical systems.
(f) Review of Room Layout Management
(g) Review of Safety & security system
(h) Fire, Safety and Security systems review
Quarterly visit, documentation review and reporting
We review all the preventive maintenance reports, operational procedures, and incident reports.
For 1-year, Quarterly review (4 Quarters) physical onsite inspection of the systems.
Deliverables :
DC Assessment Report
A detailed report consisting of
Measurement and Observation results of cooling and electrical system.
Baseline – Present Energy consumption (segregated energy consumption data of IT, HVAC and Losses).
TEIR rating of existing system as per Uptime Institute.
List of critical points and gaps in the system.
Recommendations and Suggestions to improve the operating efficiency.
Recommendations to improve the system to continue competitive with industry benchmarks.
Quarterly review Report (4 Quarters )
A review / progress report contains observations on action plans, preventive, and periodic maintenance reports suggestions to improve operating efficiency.