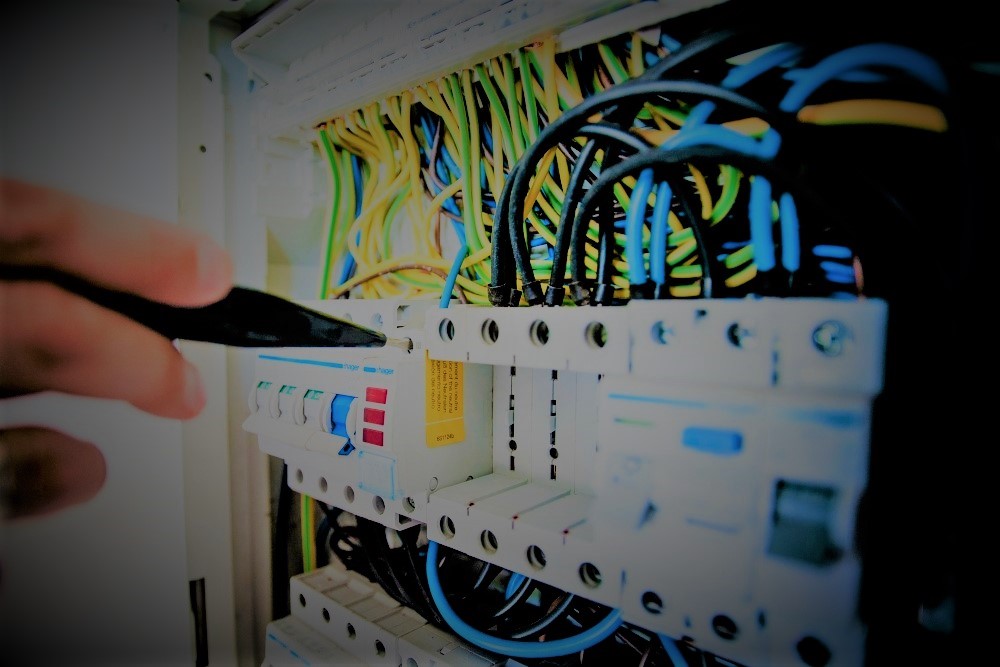 "Stay Safe-Take The Extra Step To Safety With Us"
Electrical Safety Assessment deals with analyzing the safety of electrical installations in a facility. It is applicable for Industries, Power sector, Service sectors such as IT Parks, Hotels, Hospitals, Telecommunications and much more. The electrical safety assessment concentrates on current electrical safety conditions and chose other safety measures for the facility. Electrical safety assessment is conducted in a facility to ensure that electrical establishment is working in an electrically safe way and are meeting their commitments.
Electrical safety assessment helps in
1) Identifying electrical hazards to limit the danger of accidents like fire because of short-circuiting
2) Identifying areas of risk or weakness in electrical frameworks and installations
3) Ensuring durability of costly electronic equipment like PCs and different machines
4) Development of a dynamic record of security execution
5) Ensuring consistency with Regulatory and industry safety related accepted procedures
Electrical Safety Audit Methodology

Service Description
Our electrical safety assessment is conducted in an organized manner:
Our audit team performs an informal interview with operations, maintenance and safety personnel for resource planning, familiarization of plant process/activities and to decide the methodology, safety training, safety equipment and other such safety-related items.

Conduct a brief meeting with management and employees for later statistical and graphical analysis.

A physical walk-through is performed to review all electrical installations. All the necessary details required are collected in this time frame.

Finally, in an exit meeting, an overview of the findings including any life threats within the facility and standard safety code violations are addressed.

After the site visit, a  report is also submitted including all our findings, solutions and recommendations for improving electrical safety.
Scope of Electrical Safety Audit
Review of statutory compliance with respect to IE rule and other relevant standards.

Review of electrical safety systems & procedures.

Review of electrical maintenance practices and physical inspection of the electrical system to avoid any hazards.

Thermal imaging of electrical, mechanical and thermal systems.

Review of documents such as test reports, documentation, policies & SOPs, history cards, AMC documents, work permit systems, LOTO documents etc.

Review of electrical accidents and near-misses to identify the causes.

Inspection to identify electrical hazards and recommendation of electrical safety solutions.

Identification of fire causes such as arc flash, fire in cables and wires, explosion of battery, overloading in the electrical network etc.

Review of lightning protection systems.

Review of electrical shock protection devices and earth leakage devices.

Review of Hazardous area classification.

Review of company safety policy
The key element in any electrical safety system is earthing. Proper designing, commissioning and maintaining is essential for a safer working environment. But due to various reasons, many fail to maintain their earthing system as per the standards and requirements.
Why earthing is important?
Essential for the safe operation of the electrical systems/equipment.
Current will flow to earth in case of any fault which reduces the risk of accidents.
What we can do?
A complete inspection of the earthing system based on IS/IEC 62305 & NBC 2016.
Calculation of complete earthing system required for the premises.
Compliance checking with the existing system with a design
Measurement of earth pit resistance, earth loop impedance to determine the health of the earthing system.
Identification of faults in the earthing system
Deliverables
A report including recommendations and major observation to increase the reliability of the earthing system.
The best practices/standards to be followed for the efficient earthing system will be included in the report.